What is Ecomo?
The next-generation power saving unit "ecomo" is
a power saving unit that reduces the amount of electricity
used by 3 to 15% for each transformer.
Patented
It is a patented product under the name of "electric power improvement device". We have installed more than 800 locations, mainly in designated energy management factories.
Energy saving proposal
for the entire equipment
It exerts a power saving effect not only for specific equipment and load but also for the entire equipment (transformer unit).
* Mainly for 200V and 400V power transformers.
3% to 15%
reduction results
Instead of lowering the pay-as-you-go unit price, we will reduce the electricity bill by reducing the amount of electricity used and also reduce CO2 emissions.
feature


Traditional electricity flow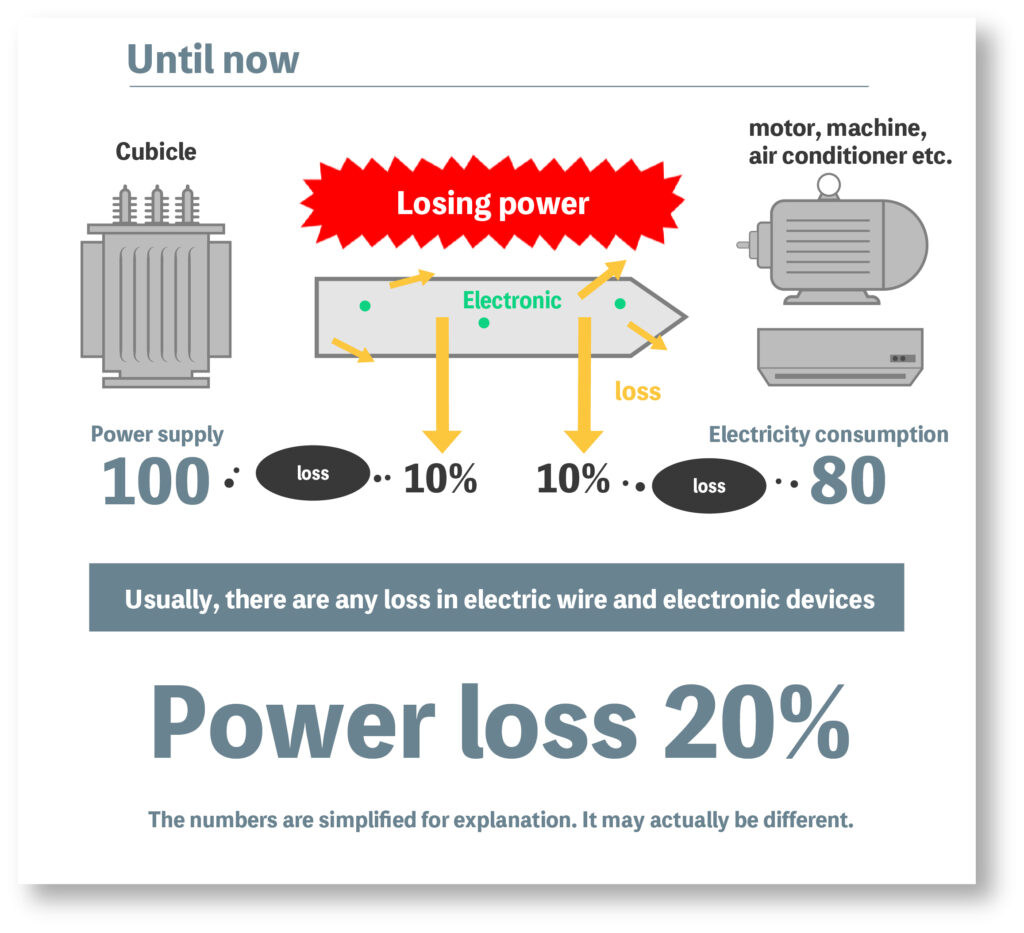 Electricity flow after installation of Ecomo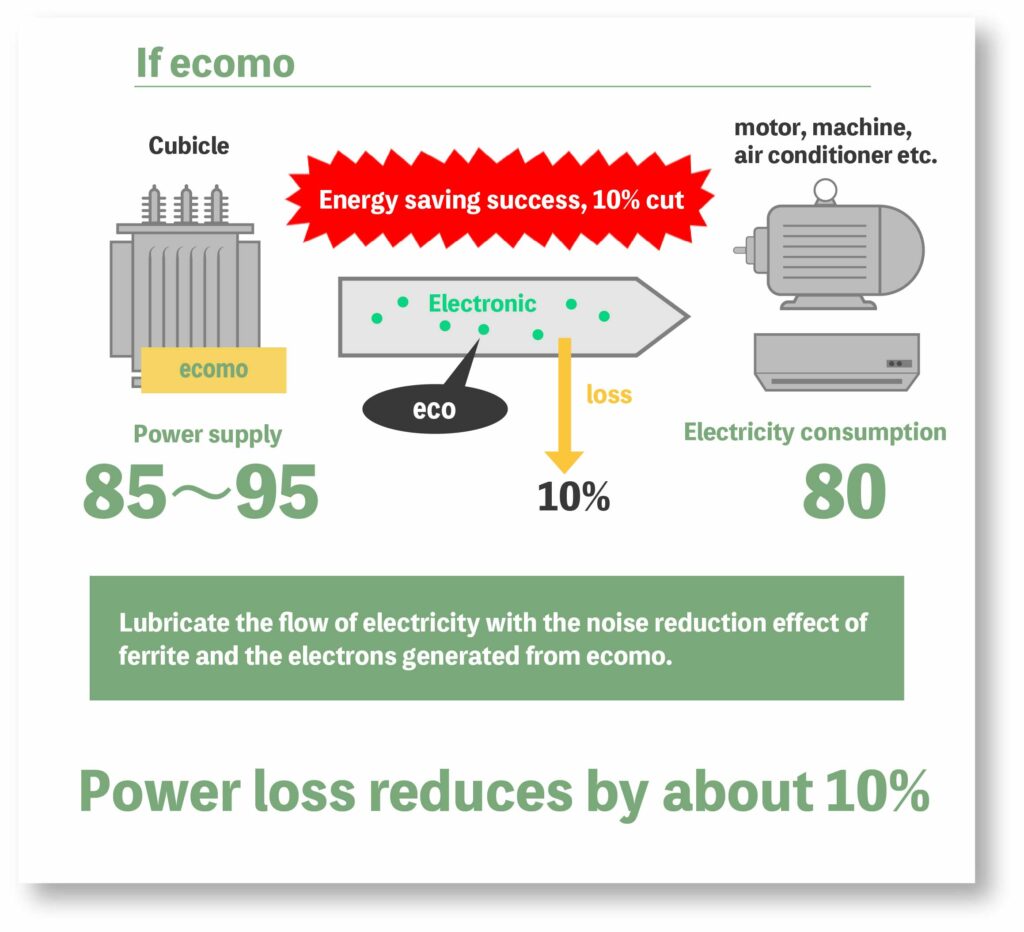 ecomo saves energy due to the characteristics of natural minerals, and there are no electronic devices or parts that cause deterioration or failure, such as capacitors and IC chips.
Ecomo protects the inside with acrylic resin paint, and the exterior uses "cast nylon".
In addition to waterproofness, it is safe with a coating process that has excellent impact resistance, wear resistance, rust prevention, and chemical resistance.
The inside of ecomo is mainly composed of natural minerals.
Tourmaline
Tourmaline is said to be the Japanese name "electric stone" and is a special ore that carries 0.06mA of electricity around it.
Ferrite
It is a magnetic material that becomes a magnet by mixing and sintering cobalt, nickel, manganese, etc. with iron oxide as the main component.
ecomo is working on
"SDGs"
and "carbon neutral"
Approximately
22.5 tons
of CO2 is reduced per
100 kVA,
and the amount of reduction is equivalent to 2,557 cedar trees (approximately 2.5 ha).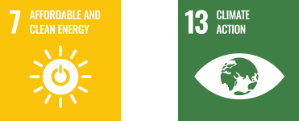 ecomo mainly contributes to the above two items.